No need to login to view prices!
Webshop under construction
Due to technical maintenance the webshop is closed until January 3rd, 2022. We wish you a successful 2022!
NEBExpressions Magazine
The NEBExpressions is the magazine from New England Biolabs (NEB) that contains interesting science stories, the latest innovative products and attractive promotions. Check out this scientific update from NEB below.
Special Prices & Free Samples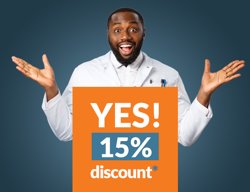 Until the end of the year you will receive 15% discount on all NEB products!
Did you find a great product in the NEBExpressions magazine? Complete your details below and you will receive a quotation or sample from your sales representative.
Product has been added to your cart.