Chromatin / DNA Shearing with Qsonica Sonicator

Introducing the New Q800R3 Sonicator System
The Q800R3 is the 2nd generation DNA and Chromatin shearing system. Improvements include an enhanced user-friendly design and quieter operation while remaining thousands of dollars less than the competition.
Samples can be sheared to a range of fragment sizes (150bp – 3kb). The system is compatible with commercially available sample tubes and is capable of processing up to 18 samples at one time. Multiple tube rack options can accommodate 50ul - 1ml sample volumes using a variety of standard sample tubes.
DNA and Chromatin Shearing Solutions
Qsonica offers several devices routinely used for shearing Chromatin and DNA. The Q800R system is our most advanced option and offers the highest throughput. In addition, the Q700 and Q125 are very popular and effective alternatives.
For individual samples the easiest method is to insert a small probe directly into a sample. At Qsonica, we call this direct probe sonication. Energy is transmitted from the probe directly into the sample and the entire volume is processed very quickly.
Indirect sonication is a great option for processing very small samples as well as multiple samples. Contact us to find out which option is best for you.
Different Sonicators for this application
Visit complete library of publications and protocols
Customer Review
"We've been using Qsonica Q800R in our NGS library preparation pipeline for more than two years. Over that time, we processed hundreds of samples and Q800R has proven to be an exceptionally reliable machine producing consistent results with little variability from run to run. Q800R allows us to finely control the size distribution of sheared fragments. Its ability to process up to 24 samples at a time provides more than sufficient capacity for our workflow." - Dr. Igor Antoshechkin, Caltech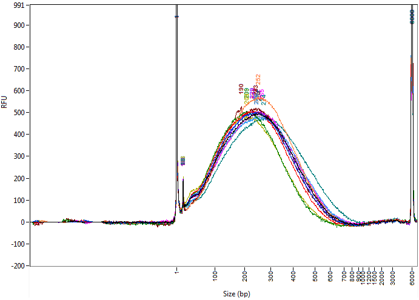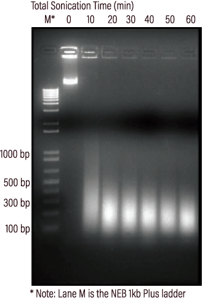 Learn more or Request a Demonstration