No need to login to view prices!
Webshop under construction
Due to technical maintenance the webshop is closed until January 3rd, 2022. We wish you a successful 2022!
DNA purification from hard-to-lyse samples
Efficient & fast DNA extraction

Struggling with DNA isolation from hard-to-lyse samples?
Benefit from our individual and convenient solutions
Bead Tubes for efficient homogenization included
Up to 60% more DNA compared to standard extraction methods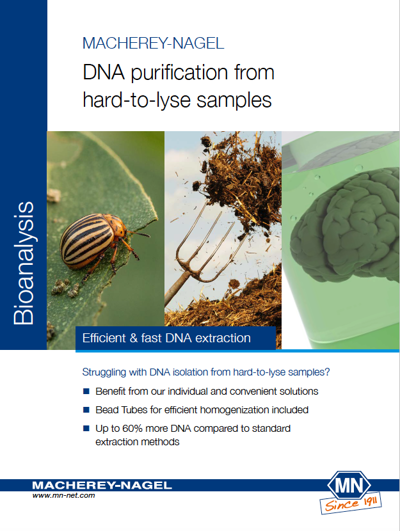 Product has been added to your cart.