BIOKÉ and LevitasBio announce a distribution agreement for the Benelux countries

LEIDEN January 8, 2021 - BIOKÉ, a business unit of Cell Signaling Technology Europe, announced it has signed a distribution agreement with LevitasBio, an innovative biotech company, to distribute the LeviCell™ platform in the Netherlands, Belgium and Luxembourg (Benelux), effective immediately.
Last year, LevitasBio introduced the first commercial platform to sort cells without any markers or modifications. Leveraging proprietary magnetic levitation technology developed at Stanford and Harvard Universities, the LeviCell delivers simple, label-free cell separation in a fast, reliable, and very gentle way to sort fully viable cell populations.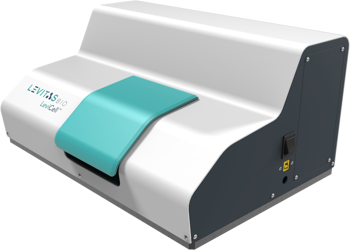 "For many researchers, this means they can now quickly and easily sort fully viable cell populations for downstream cell culture and analysis without the need for expensive and complicated equipment. The LeviCell sorts cells in under 10 minutes with no calibration, cleaning or staining," says Martin Pieprzyk, Chief Executive Officer at LevitasBio. "We are looking forward to working with the knowledgeable BIOKÉ team to provide this innovative levitation technology to labs in the Benelux."
"Up until today, researchers have had to make several compromises in their research methods during sample preparation and cell manipulation. This involved staining or damaging cells, compromising yield and accuracy. With LevitasBio' LeviCell, researchers no longer need to make that compromise and can speed up their workflow to separate cells in minutes instead of hours," says Robert Hovingh, Sales Manager BIOKÉ. "We are thrilled about the opportunities this technology will enable for oncology, bacteriology, and immunology research in the Benelux."
About LevitasBio
Levitas, Inc. is redefining cellular processing with its novel magnetic levitation technology. The disruptive technology overcomes the current technological limitation of cellular processing by providing a label-free, simple, and gentle method of isolating specific cell populations. The LevitasBio platform, the LeviCell, enables studies and beneficial uses of previously inaccessible, high-value primary samples, and sensitive cell types regardless of the starting cell number, viability, or sensitivity to processing. More information about LevitasBio can be found at levitasbio.com.
About BIOKÉ
Founded in 2004, BIOKÉ is an experienced and knowledgeable company that provides innovative products with the highest quality in the life science industry throughout Europe. BIOKÉ delivers unique and high-performance products for genomics, protein analysis and cell biology. In July 2009 Cell Signaling Technology, Inc. (CST) acquired BIOKÉ BV and BIOKÉ became a business unit of Cell Signaling Technology Europe. CST Europe and BIOKÉ hold offices in Leiden, the Netherlands. For additional information please visit the website at bioke.com